Marine Transportation
FCL/LCL, OOG, DG Cargo, ISO tank, Flexi-bag.
Dramatic cost reduction and highest satisfaction
by providing optimized service regardless of the type of cargo.
Air Transportation
Direct freight charge negotiation
to provide optimal air logistics services.
Customers' position based on a fast and accurate business system.
Project/Bulk Service
Customers' through the safe and rapid transportation
of domestic LOW-BED transportation and
scraps, refrigeration, ISO TANK and other special cargo.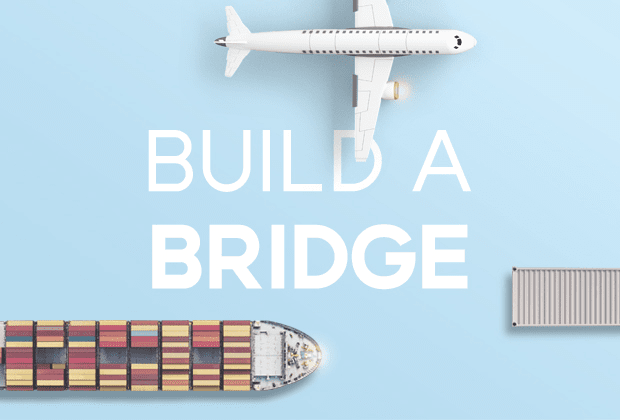 KBridge
The symbol mark of KBRIDGE CO.,LTD. is a combination of KOREA, which means Korea, and BRIDGE, which means bridge. As a new logistics company based on years of trade experience, KBRIDGE is not just a forwarder who acts on behalf of shipping, but will try to deliver your cargo more safely and quickly with differentiated services.
Veiw More
Business
We provides competitive logistics services by understanding the domestic and foreign environment
and integrating and managing the logistics services of marine import and export.
Global Network
K-Bridge Co., Ltd. is expanding into the world to become a company that connects Korean and global companies.
ASIA
BANGLADESH
INDIA
BRUNEI
PHILIPPINES
CAMBODIA
MALAYSIA
CHINA
SINGAPORE
INDONESIA
TAIWAN
JAPAN
THAILAND
LAOS
VIETNAM
EUROPE
BELGIUM
CROATIA
CZECH
DENMARK
FINLAND
FRANCE
GERMANY
GREECE
IRISH REPUBLIC
ITALY
NETHERLANDS
NORWAY
POLAND
PORTUGAL
ROMANIA
RUSSIA
SPAIN
SWEDEN
UKRAINE
UNITED KINGDOM
MEDITERRANEAN
BAHRAIN
IRAN
IRAQ
ISRAEL
KUWAIT
OMAN
QATAR
SAUDI ARABIA
TURKEY
U.A.E.
AFRICA
ALGERIA
ANGOLA
BENIN
CAMEROON
TUNISIA
EGYPT
ETHIOPIA
GABON
GHANA
IVORY COAST
LIBYA
NIGERIA
SOUTH AFRICA
NORTH AMERICA
CANADA
US CALIFORNIA
US ILLINOIS
US MICHIGAN
US N.Y
US OHIO
US TEXAS
US WASHINGTON
SOUTH AMERICA
ARGENTINA
BRAZIL
CHILE
COLOMBIA
COSTA RICA
DOMINICAN REPUBLIC
ECUADOR
MEXICO
PARAGUAY
PERU
URUGUAY
VENEZUELA
Build a Bridge
Make a Connection
Welcome to K-Bridge Co., Ltd.,
a logistics transportation company that connects
Korea and global business.
Contact Us
Tel. 070-4215-0505
Fax. 070-4275-5919
E-mail. all@kbridges.co.kr